OPH History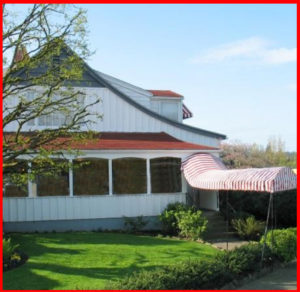 The Original Pancake House was founded in Portland, Oregon in 1953 by Les Highet and Erma Hueneke. Drawing from their extensive knowledge in the culinary field, and broad working experience of authentic national and ethnic pancake recipes, they were able to offer this rare and delicious menu that has gained national acclaim. The Original Pancake House is a second and third generation family business, which takes great pride in maintaining the high standards that make our food exceptional.  Demanding only the very finest of ingredients, owners everywhere use 93 score butter, pure 36% whipping cream, fresh grade AA eggs, hard wheat unbleached flour, and our own recipe sourdough starter.  In addition, all batters and sauces are made fresh in every restaurant's kitchen and orange juice is hand squeezed each morning.
With the quest for delicious pancakes rapidly growing, the first international location opened in Seoul, South Korea in 2013, and then Kichijoji, Tokyo, Japan a year later.  There are now more than one hundred-thirty sites worldwide.  Although The Original Pancake House Franchises are uniquely designed and privately owned, with varying menus, we are all proud of the following:
-Noted in USA Today for "Top Ten Pancake Restaurants in the Nation"
-Received Zagat Dining and Shopping Guide "Excellent" rating
-Voted Number 1 in Family Dining by Consumer Reports – Nation's Restaurant News
-McCall Citation for "Excellence in Preparation and Presentation of Food"
-Listed in Parenting Magazine for Family Restaurants, rated "Excellent"
-Yelp winner, "Best Breakfast"
-AOL winner, "Best Breakfast"
-Featured on the Food Network Channel and on Emeril Lagasse
Be sure to stop in at any Original Pancake House and taste the difference.  You'll be glad you did.